Examples - Grid Connected solar Inverter
Currently, researches of clean energy such as solar cells, fuel cells, and wind power are being actively conducted as an alternative to limited resources of fossil fuels such as oil and natural gas.
Above all, solar cells have unlimited energy and zero CO2 emissions. The power generated by the solar cells is used during daytime, and the electric bill is reduced by selling the electricity surplus to the electric power company.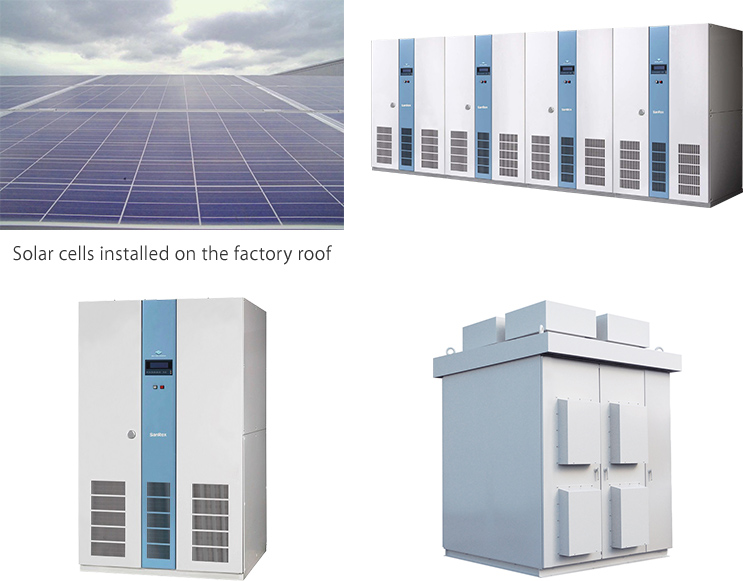 Features
High Efficiency


The solar cell power conversion efficiency is 96% or more.

Ecology & Economy


Supplies clean electricity from sunlight and reduces electric bill by selling electricity surplus to power companies.

Available worldwide


Change the built-in isolation transformer to use it anywhere in the world.
Please contact us for customization
There are ways to improve the efficiency of on-site work by customizing standard products to fit your own usage conditions.
We meet the needs of customers with the know-how we acquired over many years in Power Supply manufacturing.