Sansha Electric MFG. Co., Ltd. is engaged in the development, production and sales on two business segments: Power Supply equipment and Power semiconductors.
Power semiconductors are essential devices used to improve power efficiency and energy savings, by converting direct current to alternating current and precisely controlling the flow of current or the voltage increase and decrease.
By combining both technologies, we provide various power semiconductors for power equipment and a wide selection of industrial power equipment from small power to larger ones, leading the industry in both domestic and overseas markets.
Power Supply Division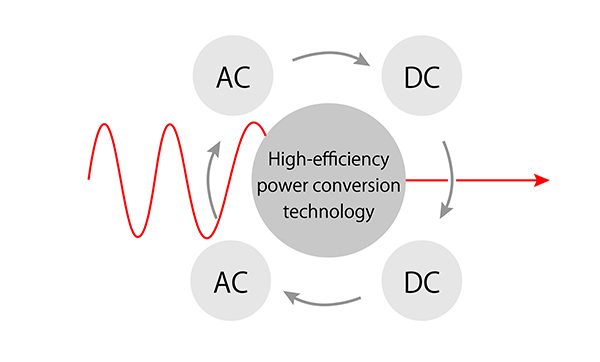 Distinctive features
High-efficiency power conversion technology

Our company's strength is low-loss power conversion technology. We lead the industry by developing power conditioners for fuel cell and power supplies for hydrogen generation, all equipped with SiC (silicon carbide).

Development of a wide range of solutions, from small custom-made equipment to large industrial power supplies

We support design and development based on the customer specifications to offer solutions from small custom-made units to large industrial power supplies.
Power Semiconductors Division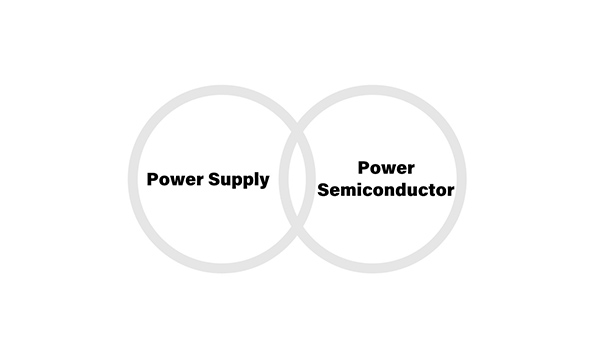 Distinctive features
Development of high breakdown voltage and large current with low loss

Unlike the planar-type chips currently mainstream in the semiconductor industry, we use a mesa structure chip that couples high breakdown voltage with low loss in the same chip.

Unique process and package technology for high reliability

Our unique process and packaging technology has been highly evaluated in industrial applications where long-term reliability is required.
Technical capabilities that meet customer needs
Although it is a niche market, our company has been creating detailed customization for customers based on their specifications and needs. The reason we were able to create a long history of success is that our technological capabilities and ideas are rooted in the creation of products valuable to society. The accumulated experience we have built to this date supports efficient production, safety, and new products.
Service & Support business
Regular maintenance and inspection work is important to ensure stable operation of Power Supply equipment.
SANSHA SOLUTION SERVICE is in charge of everything from machinery installation to operation support, and ensures services and maintenance around long-term operation of our equipment.