Examples - High Reliability Full Digital Control UPS
Large scale networks such as air traffic control and online system such as banks, city gas monitoring, and securities trading require high reliability systems.
The parallel operation method of the high reliability UPS allows repair/maintenance and installation of additional units even when the UPS is in operation.
Example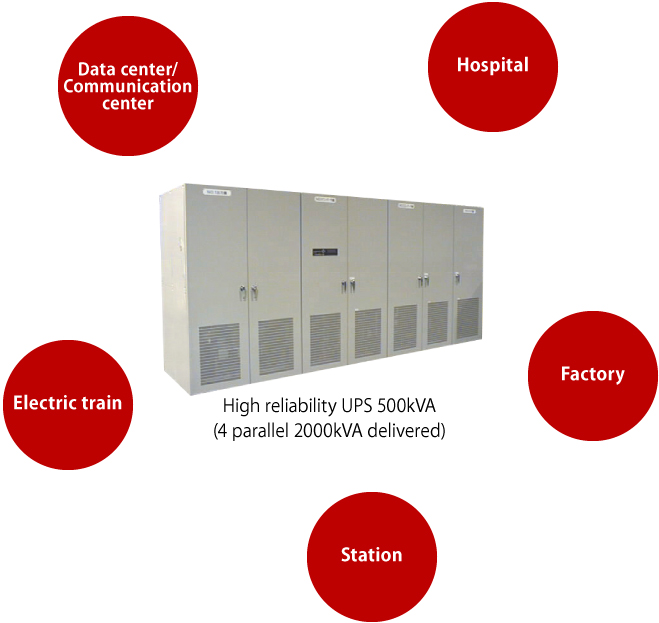 Features
Drastically improved reliability thanks to parallel operation control system


Possibility to reduce the impact on the load by disconnecting failing UPS (including the bypass circuit), adding another unit and performing maintenance while each UPS is operating.

Simplification of inverter unit


The unit structure is simplified by reducing the number of IGBT elements and parts, thus saving space and cost.

Reduced wiring between equipment


Fewer control wires are required compared to conventional parallel operation methods.
The duplicated control power supply maintains operation even during failure.
The parallel monitoring function seamlessly bypasses the UPS unit in case of failure and maintain operation.
The parallel monitoring function also improves reliability by duplication of the control power supply.
Please contact us for customization
There are ways to improve the efficiency of on-site work by customizing standard products to fit your own usage conditions.
We meet the needs of customers with the know-how we acquired over many years in Power Supply manufacturing.