Examples - Fuel cell's peripheral device test


(Regenerative bidirectional power supply to simulate storage batteries)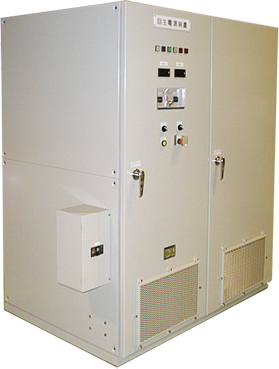 This battery simulator is used to evaluate bidirectional inverters and motors used together with storage batteries as in fuel cell vehicles.
This power equipment is designed and developed to mimic actual fuel cells behavior in order to evaluate an inverter or a motor.
Overview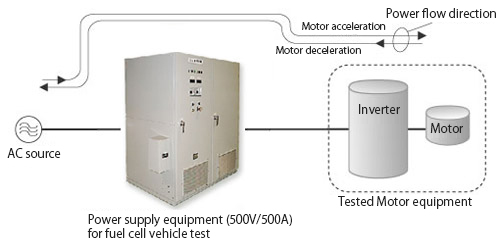 Features
Energy saving operation


A motor accelerates and decelerates continuously. Therefore the power consumption is offset during acceleration by regenerating the power to the AC power supply side.

High speed response


Provides stable voltage even during sudden current variation.

Various evaluations possible




We can simulate various battery types besides fuel cells.
The electronic load function can simulate not only the fuel cell but also the motor.
Fuel cell life test can also be performed.
Please contact us for customization
There are ways to improve the efficiency of on-site work by customizing standard products to fit your own usage conditions.
We meet the needs of customers with the know-how we acquired over many years in Power Supply manufacturing.