Examples - Fuel cell test


(ELECTRONICS load device)
Electronic load equipment suitable for evaluation of residential fuel cells.
Equipment for changing and setting load conditions via electronic control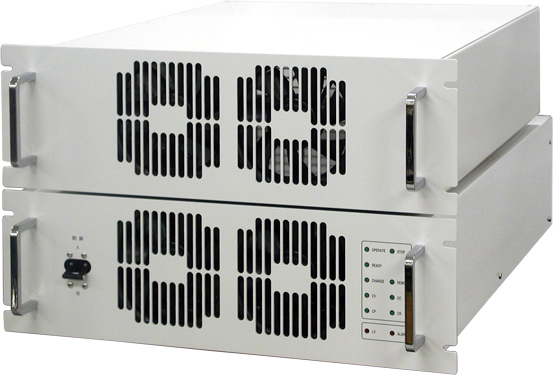 This equipment uses a resistor as a load, but its conditions can be set and changed by electronic control with power semiconductor.
The test is performed by producing actual load condition of fuel cells simultaneously.
The demand for residential fuel cells is expected to increase drastically due to market requirements. This product has been commercialized as an essential item for mass production of residential fuel cell systems.
Evaluation procedure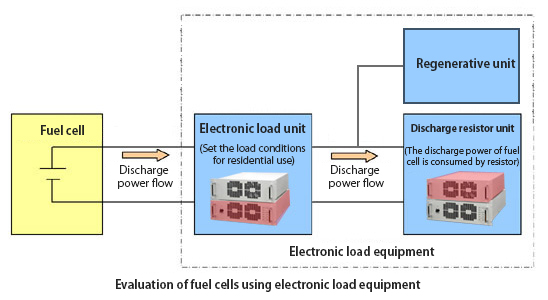 Features
Possibility to select various operation methods depending on the evaluation purpose


You can set the values of current, voltage, power and resistor.

High accuracy (Max. 0.1%), high speed response (Max. 4 sec.)


Reliable evaluation data thanks to the simulation of actual load conditions with speed and accuracy

Standard outline dimensions


Possibility to store several units because of the compact 19 inch rack storage.

We also have a lineup of regenerative units to load power to the grid for energy saving
Please contact us for customization
There are ways to improve the efficiency of on-site work by customizing standard products to fit your own usage conditions.
We meet the needs of customers with the know-how we acquired over many years in Power Supply manufacturing.